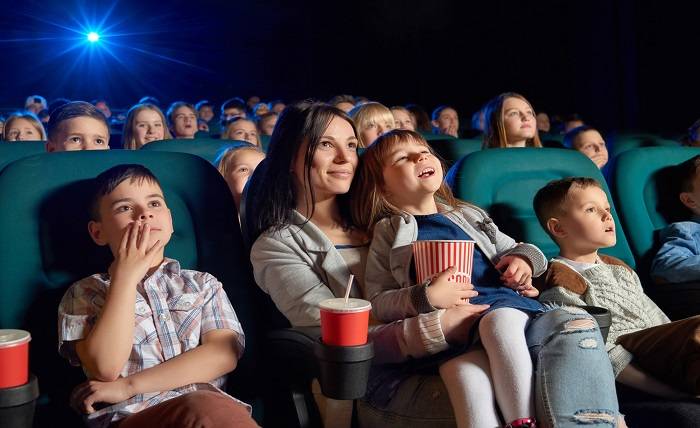 Did you know that in 2019 there were 1,228,763,381 movie tickets sold in the United States? These numbers drastically decreased in 2020 due to the pandemic. However, the numbers are on the upswing again.
Do you love watching movies? Did you know that there are actually benefits to watching movies?
Find your perfect excuse to catch the latest movie, keep reading for the benefits of watching movies.
A Short Preview: Before Planning a Movie Night
While ticket sales are on the upswing again, it can still be scary visiting theatres. Are you wondering how to watch movies and stay safe? Many movie companies have made movies available for rental at a cost, at the same time as these movies hit the theatre.
However, the other option is outdoor or drive-in movies. Outdoor movies give you the ability to socially distance more. If you want to plan your own outdoor event these movie packages will help you.
Thank you for taking the time to read this preview, now on to the excuses (benefits).
One: Educational
Movies can be educational. These types of movies can come in many forms, but do you remember watching movies in school? It wasn't just to give your teacher a break, although I'm sure they didn't mind.
Movies like the Diary of Anne Frank and Saving Private Ryan, discuss real moments in history and allow you to learn in an enjoyable way. Movies like Romeo and Juliet help you dive into the classics and Shakespeare in a fun way.
Two: Time Killers
Sometimes you just need to kill some time. If you are on a long drive you can catch a movie on a portable DVD player or your phone.
There are some great popular movies that you can find on streaming services to kill some time. With today's technology, we can literally make a movie in our pocket.
Three: Boost Your Creativity
The best movies introduce you to worlds and experiences you can't even imagine. These movies can inspire your creativity.
For example, do you ever watch a movie about dancing, and feel the need to dance afterward? Or watch a movie with artists, and decide to take a class on painting? Movies influence us in many ways.
Four: Mental Health Benefits
Movies can improve your mood by making you laugh or even by making you cry. When you cry, it gives you an emotional release, that you may have needed.
In addition, what we see in movies plays an important role in the perception of mental health. The way movies are constructed can reduce or increase the stigma surrounding mental health issues.
Be sure to support movies that speak out and decrease stigma! Movies can also help with the production of body chemicals. If you watch a stressful movie, it increases the production of cortisol.
This is then followed by dopamine, dopamine can help create a sense of relief.
Five: Make Sense of Your Life
Storytelling is an ancient tradition that has been passed down over many years. Storytelling helps us as humans make sense of our lives.
We are able to draw parallels and get a different perspective on how things are seen. Movies are essentially a visual form of storytelling.
Enjoy the Benefits of Watching Movies
Are you ready to enjoy the benefits of watching movies? Grab some popcorn and your favorite refreshment and let the world melt away.
Was this article helpful to you? Get entertained with more information, visit the entertainment section of our website.
All kind of movie download ταινιομανια